Why install an awning or canopy? Improve the appearance of your patio, home, or office, reclaim open spaces from the elements, and save money. Dynamic Displays & Canvas awnings, canopies, and walkway covers enhance the appearance of your entrances, windows, and gathering areas by utilizing modern designs and materials while incorporating state-of-the-art engineered fabrics and metal finishes. Not only serving form, these door canopies, window awnings, and patio shade structures provide real function, real protection. After passing rigorous testing, Sunbrella fabrics earned the "Seal of Recommendation" by the Skin Cancer Foundation, the only global organization concerned exclusively with cancer of the skin. With Sunbrella, you know that you, your family, and clients can enjoy the outdoors while being safe from the sun. Snow, rain, wind, and blistering sun can not only damage you skin and be a real inconvenience standing at your in the rain or snow looking for your keys or customers coming and going from your business, but it can also allow damaging sunlight inside your building or home bleaching furniture and floors.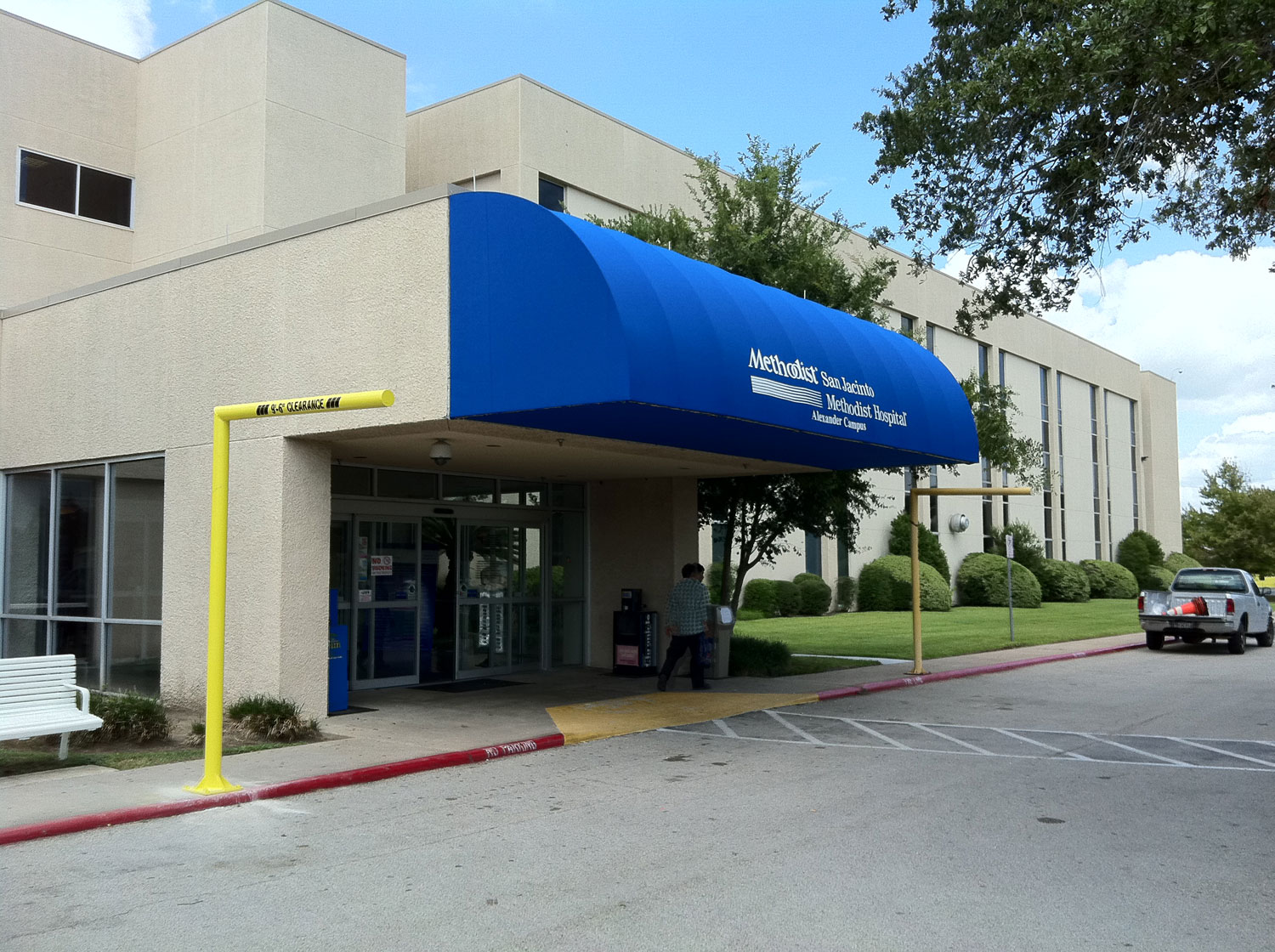 Form and function work seamlessly while saving you money. A recent study by the University of Minnesota illustrated that awnings made of fabric reduce home cooling energy consumption by 10% to 60% and peak cooling loads by as much as 40%, depending on geographic location. Cooling requires less energy because the awning's shade prevents the sun's heat from entering the home through windows. Additionally, The American Society of Heating and Air Conditioning Engineers confirms that an awning can reduce heat gain by 55-65% on southern-facing windows and 72-77% on western exposures. We offer the widest variety of metal and canvas awnings in Houston. Contact us today to find out more. Contact us today and let our design team create your free quote!
Awning Styles
• Fabric • Metal • Canopy • Walkway Covers
Discover The Difference Shade Makes
We specializes in custom shade structure innovation that offers maximum shade coverage all year round.